---

Here I Am Lord!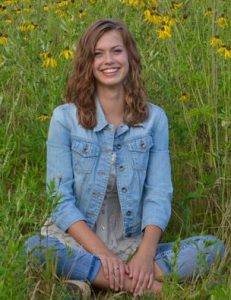 Our theme for Summer 2017 is based on 1 Samuel 3:8-10 when Samuel is called by God and willingly says, "Speak, for your servant is listening." God has called us to do different things with our lives. Like Samuel and countless others in the Bible, we must be willing to hear Him and answer with a willing heart, saying, "Here I am, send me!"
Campers, staff, and other submitted ideas last summer for this year's theme and votes were cast during our Family Weekend celebration. This winning theme was submitted by "Angel", one of our high school CITs (Counselor-in-Training). Congratulations "Angel"!
---
Camp LuWiSoMo summer youth camps provide faith-growing opportunities in a Christ-centered outdoor ministry setting for children from three years old through High School. Through the blessings of people, facilities, and God's Word, Camp LuWiSoMo provides an incredible learning experience for every child as they have fun and dive deeper into understanding faith.

Kindercamp
For campers pre-kindergarten to first grade, who prefer to spend the weekend with their parent, grandparent or guardian.
Learn more >
Jr. B.A.S.I.C.
For campers entering kindergarten to Grade 2, who are ready to spend a weekend away from their parents.
Learn more >
B.A.S.I.C.
A 5 night camp for youth entering Grades 3 – 8.
Learn more >
High School B.A.S.I.C.
A 5 night camp for high school youth entering Grades 9 – 12.
Learn more >
Lutheran Band Camp
A 6 night camp for all musicians with experience playing a band instrument entering Grades 5 – 9.
Learn more >
CIT & JW Leadership Programs
The Counselor-In-Training (CIT) and Junior Wrangler (JW) Leadership Programs are for high school students who want to become leaders at camp and in their schools and communities.
Learn more >
What To Bring List
Save
Save
Save