---
 Welcome to Camp!
Welcome to Camp LuWiSoMo, on the shores of Round Lake, just 5 miles east of Wild Rose, Wisconsin.  We are a Registered Service Organization of the Lutheran Church – Missouri Synod that provides a natural environment where all people can take time to discover the beauty of nature and enrich their personal relationships with Jesus Christ. 
We have 380 acres of quiet land where you can relax, meditate, walk, hike, bike, horse back ride, swim, fish and more.  We also offer a clean and quiet campground, cabins, dormitory, the largest fully-catered dining facility in Waushara County, and a beautiful chapel that seats 300 people; all of these venues are available for your use.
---
Click here for our Summer 2017 Newsletter
Includes upcoming events, news from camp, some camp history, and some camp trivia.
---
Taste of Elegance Dinner and Silent Auction
Saturday October 7, 2017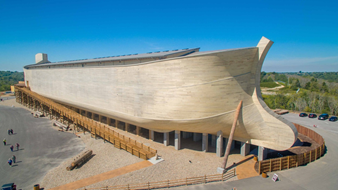 Enjoy a wonderful evening at Camp LuWiSoMo at our annual Taste Of Elegance Dinner and Silent Auction. This year, we're blessed with a very special presentation by Tim Chaffey, who overseas the research and exhibits at the Ark Encounter, located in Northern Kentucky.
Don't miss this special evening to help support camp and learn more about Ark Encounter!
Click here for more information and to register
---
Fall Work Weekend – October 20-22, 2017
Calling all wood cutters, splitters, and stackers!
This year we were once again blessed to have an extremely busy summer in the campground. We also had over 50 trees come down in the storm that hit camp in early June. This means that we are in DESPERATE need of volunteers to help cut, split, and stack firewood as we are essentially out. Youth groups are highly encouraged to join us, as they are a GREAT help in moving and stacking wood.
Work weekends are some of the most important weekends of the year for LuWiSoMo. Many volunteers are needed to help with a wide variety of projects during these busy weekends.
Lodging will be provided on Friday and/or Saturday (if needed), meals on Saturday, and breakfast on Sunday.  Please prayerfully consider supporting the LuWiSoMo outdoor ministry through service.  You are welcome to come for a day or the whole weekend.
The project list is constantly being updated and there are always maintenance projects to be completed.  We would like to have as many people as possible assisting.  Past projects have included woodcutting, clearing brush, painting, equipment set-up and take down, interior cleaning, gardening, and much more.
---
Giving Opportunities
These are a couple was to support the ministry financially. Learn more about other ways >

Mustard Seed Automatic Monthly Giving
Though the smallest of all seeds, when it grows, it is the largest of plants.  Learn more >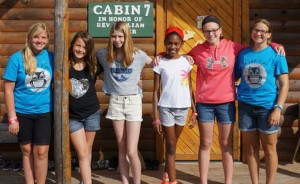 Camper Scholarships
Help bring a child to camp to encounter Christ and learn what it means to be a child of God.  Learn more > 
---
CLICK ON LINKS TO SEE:
DIRECTIONS TO:
---
Mission Statement
Camp LuWiSoMo is dedicated to providing faith-growing opportunities, in a Christ- centered outdoor ministry setting, for people of all ages to refresh the whole person through the blessings of people, facilities, and God's Word.
Save
Save
Save
Save
Save
Save
Save
Save
Save
Save
Save
Save
Save
Save
Save