---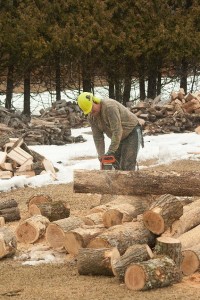 Work weekends are the most important volunteer weekends of the year for LuWiSoMo. Many volunteers are needed to help with a wide variety of projects during these busy weekends.
For those who have volunteered in the past and return each weekend, we can never thank you enough – and those considering volunteering for the first time, we welcome your assistance! All skill levels and ages welcome!
You'll have the opportunity to enjoy God's wonderful creation, the fellowship of working side by side with your brothers and sisters in Christ, and the satisfaction of a job well done.
Lodging and meals provided.  Please consider supporting LuWiSoMo through service. You're welcome to come for the day or the whole weekend.
Our project list for each weekend varies, but include such things as woodcutting, clearing brush, painting, equipment set-up and take down, interior cleaning, gardening, and much more.
Contact camp to learn more.
Are you a Thrivent Member? Contact us to see how you can help by sponsoring a Thrivent Action Team.
Upcoming Work Weekends
Spring 2020 (April 24-26)
Fall 2020 (October 9-11)   
Save