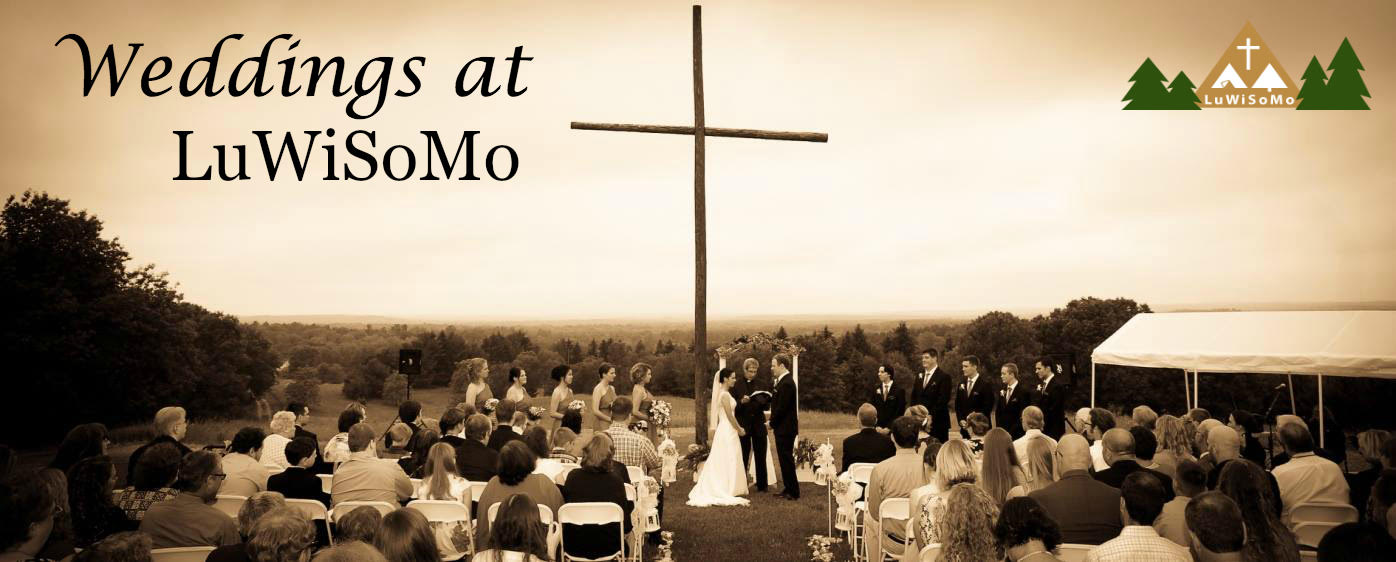 Camp LuWiSoMo is a unique and special place to be married!
Contact us to arrange a tour and discuss your wedding dreams!
---
Wedding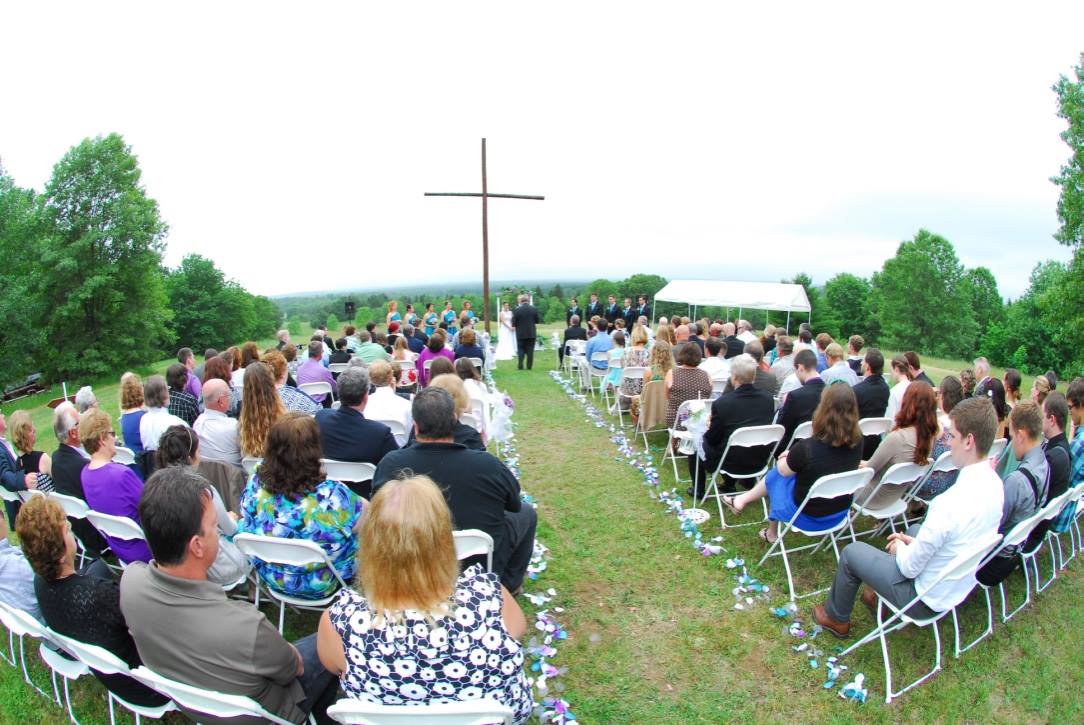 Meditation Hill
Combine the beauty of nature with the elegance of seclusion. Meditation Hill is the second highest point in Waushara County and offers a stunning three-county view. This venue can easily accommodate 200+ guests.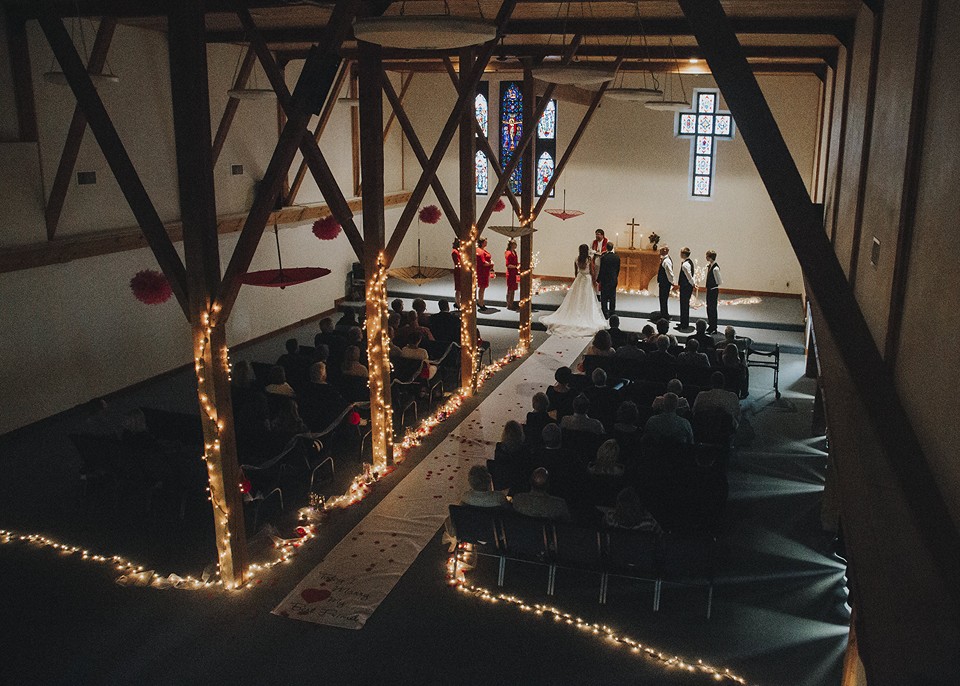 Chapel of Saint Barnabas
The Chapel can accommodate 300+ guests. It has all the rustic charm of a barn to make your day special. The chapel has high ceilings with unique wood beams. In addition to being a beautiful location for a ceremony, it includes changing rooms for the bride and groom, sound system, and screen.
---
Reception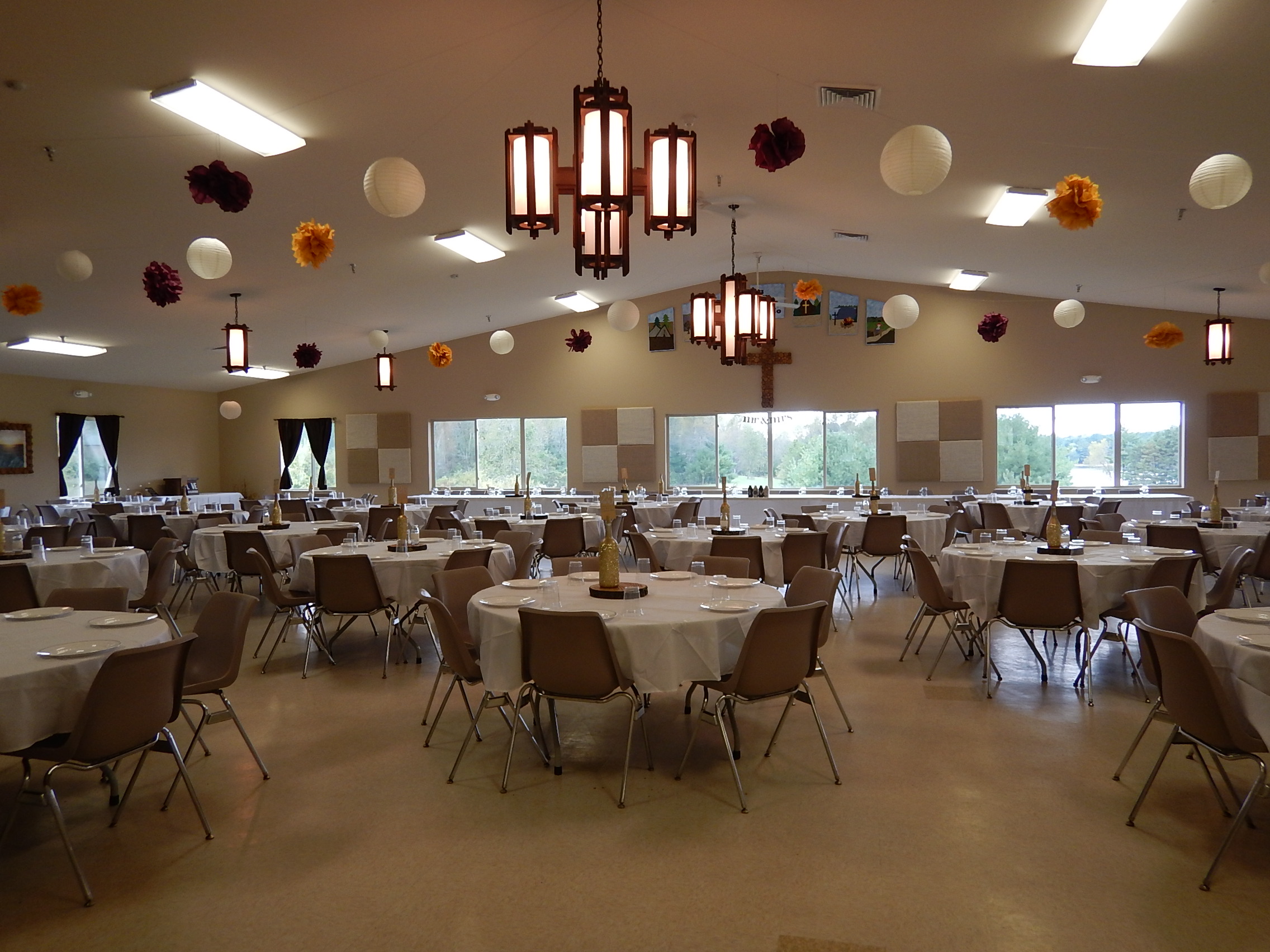 Banquet Hall
Our banquet can seat 225 guests who will enjoy beautiful views of Round Lake. Catering for your reception can be provided by our caterer or your own licensed caterer.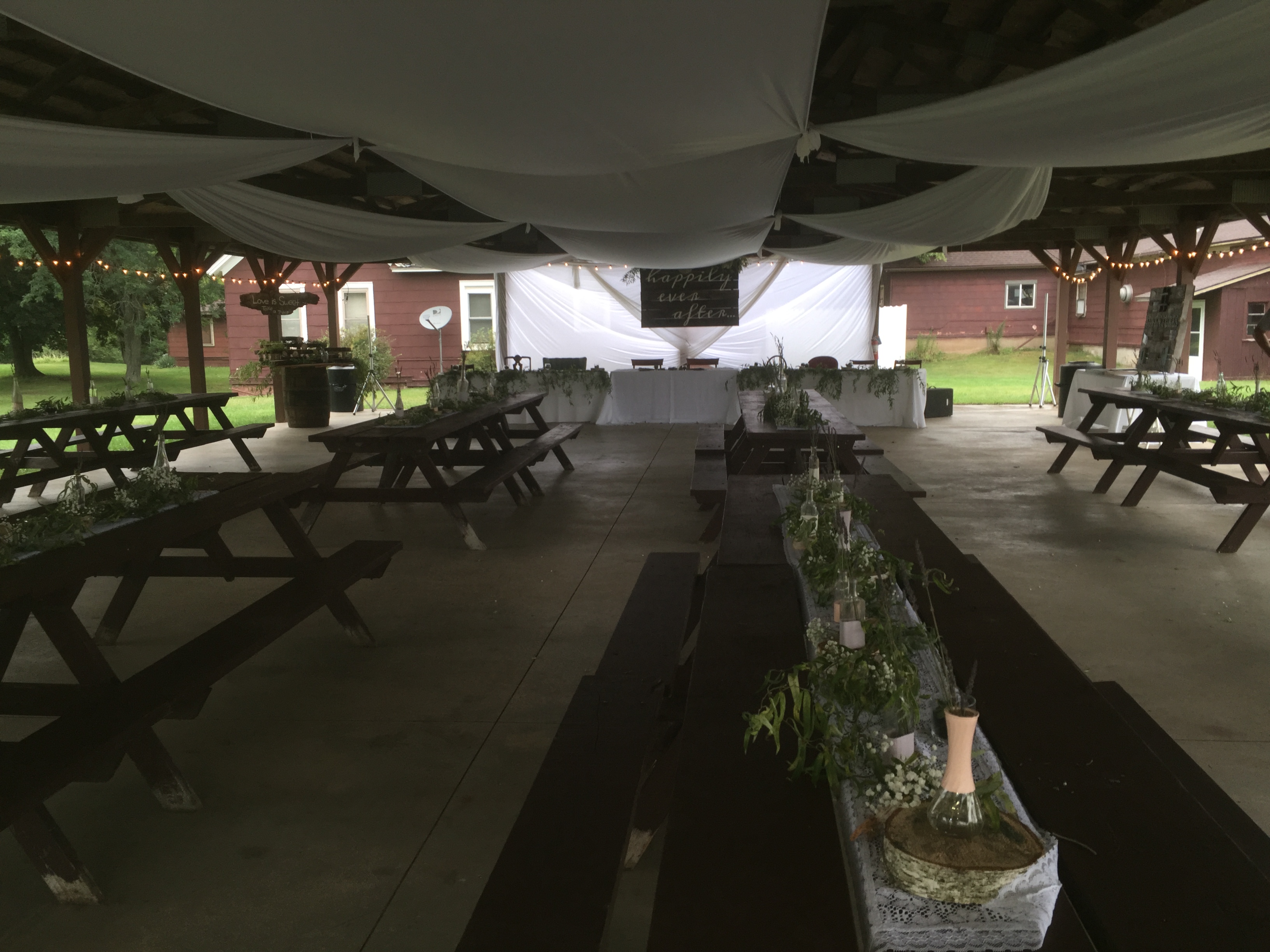 Picnic Shelter
Our large picnic shelter is an ideal spot for your outdoor ceremony or reception. This space can accommodate 150 guests. It offers stunning views of Round Lake. There are eight 20-amp outlets for all your electrical needs and it can be lit for evening use and atmosphere. Guests renting the picnic shelter have access to the Chapel bathrooms.
---
Lodging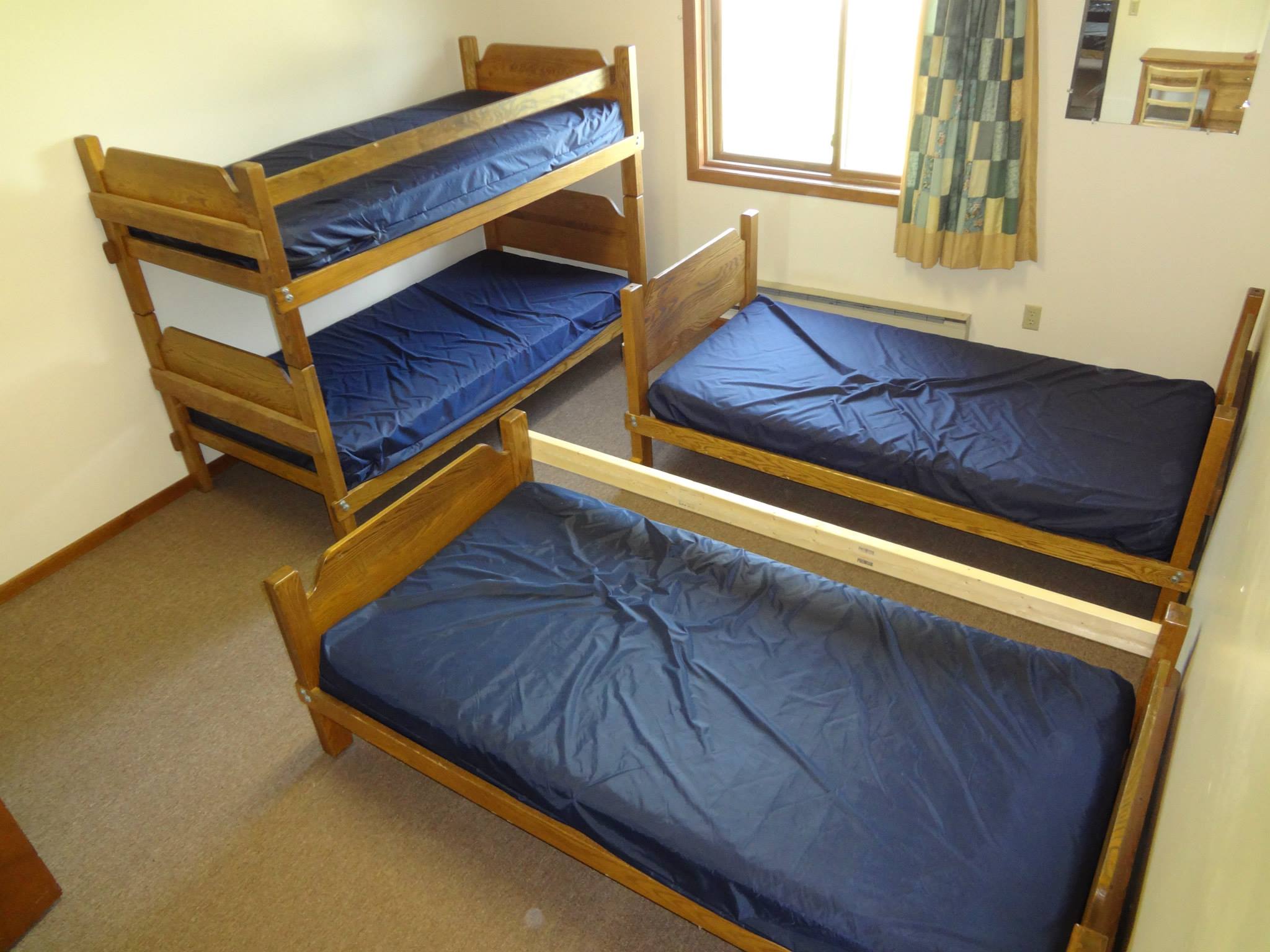 Retreat Center
Our Retreat Center offers 16 air-conditioned rooms, each with two sets of bunk beds (one bunked and one un-bunked). Separate bathrooms are centrally located in the building. You can also add the attached Meeting Room as a family / guest gathering space.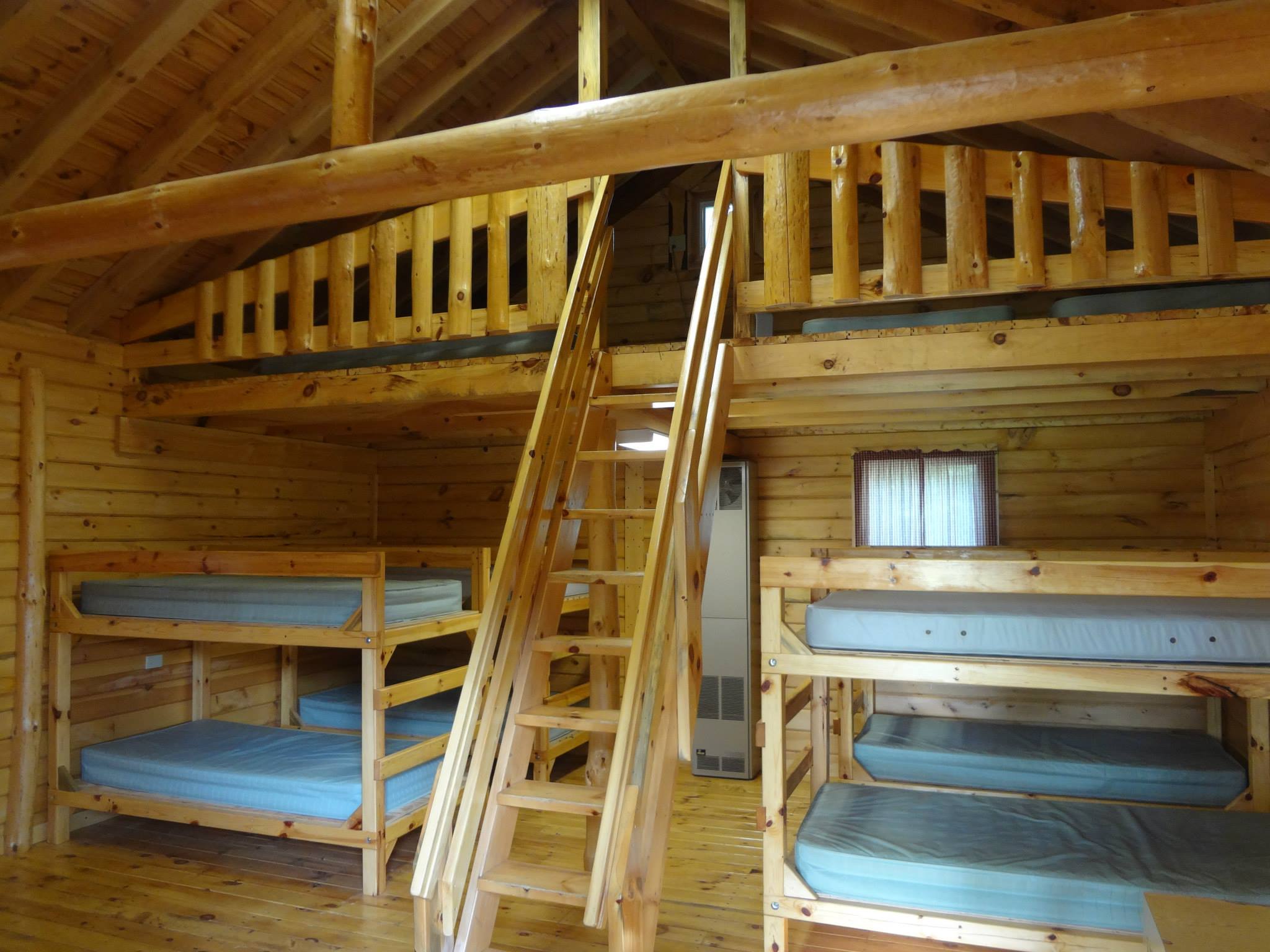 Cabins
We have 8 log cabins, open Spring though Fall that include both heat and air-conditioning. Bathroom facilities are a short walk away.
Campground
For those who love the outdoors, the campground includes 3 small cabins and both water and electric and primitive campsites. Learn more >