---
What is a "Recharge"?
Spend a few days at LuWiSoMo to "unplug" from your daily routine / focus and "recharge" with God. Relax, breathe, have fun, laugh, listen to God, grow in your faith, worship, encourage and be encouraged, meet new friends and reconnect with camp friends, enjoy some time alone and time together with others of like mind and desire.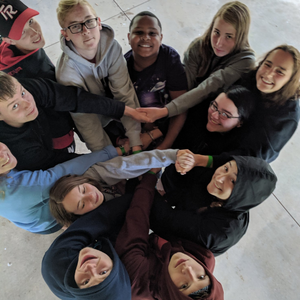 Middle / High School Recharge – January 26-28, 2024
All the fun of summer camp in a weekend!
Registration Form >
Arrival Friday 7:00-7:30 pm – Departure Sunday 11:00 am
Retreat Center Lodging
All Meals during your stay starting with Saturday Breakfast and ending with Sunday Breakfast
Cost $170 / Person
Register individually or as a small group. Great opportunity to invite friends, including those new to faith, and for smaller youth groups
What To Bring – Your positive attitude, Bible, warm clothes, boots or a second pair of shoes in case one pair gets wet (we'll be playing outside), sleeping bag or sheets and blanket, pillow, towel and toiletries.

Financial Support
Financial Support >
Questions
Contact us >