From Camp LuWiSoMo, Inc.!
God has been doing great things at camp, thanks to all of you who have contributed prayers, time, and finances over the years. Since Camp LuWiSoMo became independent of the South Wisconsin District, God has blessed 438 children through our Summer Camp program alone; for many of these kids, it was their first chance to explore the beauty of His creation, and for some it was the first time they heard the Good News of Jesus! We feel very blessed, and more than a little bit challenged, by the vision God is giving us for the future of Camp LuWiSoMo.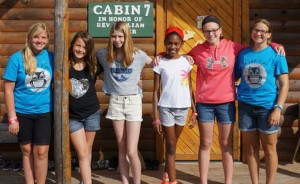 One of our greatest challenges is simply covering the cost of providing a safe, fun, Christian learning environment for our Summer Camp programs. Current tuition rates are more than $100 per child below the actual cost of camp. We want to keep prices low, as even now many of our campers require financial assistance to attend.
In His grace, God is revealing a vision that will help us serve the children and benefit you at the same time: we can raise significant revenue by opening our facilities to you and our community year-round. Being open all year will give you and your congregations a beautiful, natural place of respite; Camp LuWiSoMo will be your "country retreat" complete with enriching programs and fun activities, whether under autumn leaves, on the sparkling white snow, or among the fresh blooms of spring.
To begin meeting this challenge, we desperately need to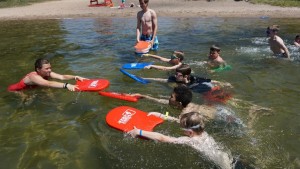 upgrade our facilities. The Krueger Center dormitory requires new ventilation, some ceiling replacements, and extensive bathroom renovation. Additional lodging with ensuite bathrooms will enable us to offer more adult retreats. Overhead lights in the Chapel need to be replaced. Renovations and expansion of our campground will attract more guests and bring in more funds. The future of Camp LuWiSoMo depends on having safe, useful facilities, but the initial estimated cost of improvements is $500,000; total estimated costs are $2,000,000.
The greatest resource God has given us to meet this challenge is YOU. We need your prayers, skills, facility rentals, and financial support now to continue the Camp LuWiSoMo mission. If God is calling you to contribute financially, please don't hesitate! You may send a check directly to camp, call us for more information, or visit www.luwisomo.org to learn about various giving and memorial opportunities.
By supporting this effort, you will be passing on a great legacy of Christian values to future generations. Your "country retreat" will also be where children learn to appreciate God's creation, the power of love and fellowship, and life skills that contribute to their confidence, competence, and character. Please help us keep camp open by making it usable, and using it, all year long.
To God be the Glory,
William B. Durling, President